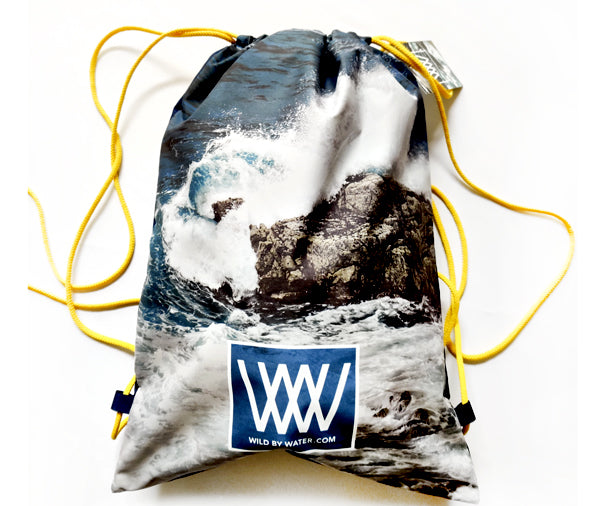 Wild by Water Rainproof Day Pack – Splash!
Keep your precious items dry and safe while you spend your day exploring the great outdoors.
Lightweight, compact and strong, this beautiful water-resistant drawstring day pack with a mossy cliff and seagull printed on the front will leave you "hands-free" to adventure on – whatever the weather!
The Daypack front is made from a waterproof breathable fabric while the reverse is a more rugged waterproof Cordura. This bag has an inner zipped pocket made with waterproof lining. We call this bag water-resistant - but it sure worked well in Irish wet weather - hailstones + all.